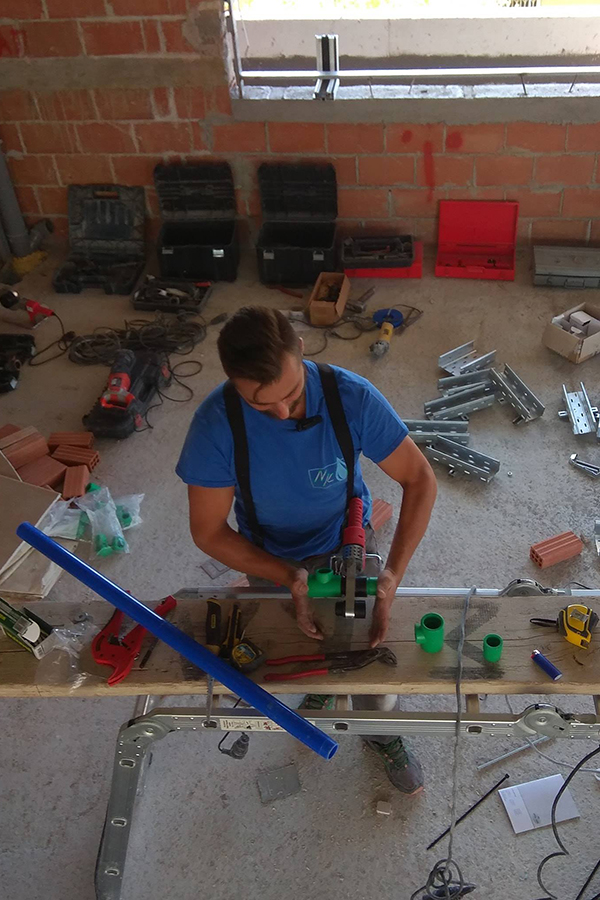 ΝΚ Group
Karalis Nikolaos - Plumber - Heating - Cooling - Natural Gas - Solar Systems - Metamorfosi Athens

The company NK Group of the plumber Karalis Nikolaou, which is located in the area of ​​Metamorfosi, Attica, has been active for many years in the field of plumbing and in any thermo-hydraulic work.
With many years of experience and know-how that we have acquired, we guarantee you the best possible result, as we are licensed hydraulic, hydraulic, installers.
Our specialized staff consists of experienced plumbers, thermo-plumbers, who provide immediately without delays with consistency, professionalism and reasonable prices every plumbing project that will be assigned to us serving small and large facilities (homes, business - industrial areas and hotels).
We provide permanent solutions to repair problems and suggest the most technologically advanced for new installations.